Why it is crucial to hire a Professional Pet Sitter who believes in sending daily pet care updates.
Reviews I've read about a local pet sitter broke my heart. To think of leaving my dogs unattended for a week and in the care of a local pet sitting company that never checked on them or fed them would be my worse nightmare.
That being said, I can't stress enough to my clients that we all need to be on the same page, more or less, when it comes to the care of their beloved pet family members. What that means is they should expect to be in some type of communication from me daily when they are out of town.
If that was the arraignment that was made by the nightmare pet care situation I read about, it would not have EVER happened. Because that obviously was not put in place, a week long pet sit was never done. Just forgotten by the pet sitter.
Are you looking to have a pet sitter care for your pets? If so PLEASE remember: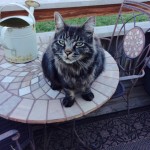 1. They must be licensed, insured, and bonded.
2. They must have excellent references.
3. They must have all legal paperwork in place such as a vet release form in case of your pet getting sick or injured.
4. Do they have an emergency plan in place in case they have an illness or accident while you're away?
5. Will they confirm with you the day before you leave town that all is in place for your pet's care?
6. They must let you know that there is to be communication from day one between you and them while you are on vacation. Wouldn't it be nice to receive a text or picture of your pet or both each day? That means "Peace of Mind".
7. You must never take your pet's care for granted. If you follow these rules above, you are more than likely to have an excellent pet sitter experience and will no doubt have made a new friend that will always be available for your pets care with hugs, kisses, and lots of love.
I treat each fur baby in my care as if they were my own.