Complimentary Full Package Offered to our Clients Included with all Services:
    We offer walks, lots of playtime and exercise, feeding,  litter box change, cuddling, pampering, lots of love!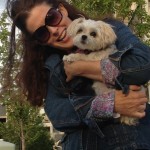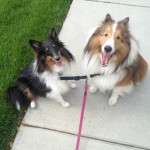 Mid-Day Dog Walking:
       I've Gone Mutts offers a weekly mid-day dog walking service.   Book in bulk and save money.  Monday-Friday only.
     You can schedule walks as often as your dog needs. The walks are personalized for each individual pet according to their requirements.  

25-30 minute walk starting at $22 ( Book in bulk 20 at a time and save $4 per walk.)
50-60 minute walks starting at $35
Overnight Pet Sitting:
    Every pet loves complete attention and that's what they will receive with my overnight care package.  I will stay with your pet in the comfort of their home for 8-10 hours over night.  The animals you love will have a relaxing evening with a pet sitter than compete safe slumber. Someone will be there to watch your pets, and home, during the night. (limited availability during summer and holiday months.).  Please call for availability and rates customized to your and your pet's needs.
           Full-Service overnight care starting at $85
Full-Service Pet Sitting:
   I do drop-in visits 1 – 4 times per day.  Care is specialized depending on your and your pets needs. Your pet (s) will receive individual attention, exercise, play time, and lots of love.  Leaving you pet happy and relaxed! 
30 minute visit starting at $25

45 minute visit starting at $32

 1 hour visit

 starting $

45                                            

      •••• Kitty only visit starting at $22 •••
  Vacation Visits:
 FOR YOUR PETS… 
 

 

I will feed, give fresh water and treats (with your permission). 20-30 minute dog walks or playtime.

  

LOTS OF LOVE & ATTENTION

 

Administer topical medications, give supplements, or injections.

  

Turn 

on/off air conditioning/heating as needed.
       For your Peace of Mind and your pets comfort and happiness while you are away.  You set the schedule!
 
 FOR YOUR HOME…
  Bring in your mail/newspapers.

  Water plants, flowers, indoor/outdoor sprinklers.

  I will set your alarm system. 

 Turn lights on & off.  

 Take trash out for pickup.  

  Open/close windows or curtains.
 For You…
    Every day I will send you a photo via email or text so you can see how 

happy

 your pets are!
Peace of mind!
 Spoiling: Complementary