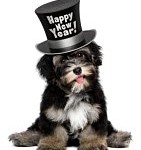 New Years goals for yourself and your pet
Who said anything about resolutions? Resolutions are to be broken but what about New Years goals? Making goals for a healthier life for yourself and your favorite companion.
1. Get out for a walk….daily. Caesar Milan, the Dog Whisperer, says if you cannot take time to walk your dog daily, you should not have a dog. Really? Sometimes daily dog walks do not fit into our busy lives. That's where a dog walker becomes a best friend to you and your dog.
2. Go hiking. A hike is an excellent way to work on fitness goals and get out with your dog. A lot of pet sitting companies offer dog hikes.
3. Look into a doggie daycare. Daycare is an excellent way to offer your dog socialization with other dogs their own size. The fees are very reasonable for just a few hours, or a full day of play.
4. Swimming…..here in the Tri-Cites, Washington, we have The Columbia River where dogs love to swim. Consider taking your dog for a much needed cooling off during the hot summer months.
5. Agility. This is a great activity where your dog gets to enjoy and learn constructive play. Almost any dog will benefit from some level of agility. Active dogs will get to go home and relax after getting all that energy out.
6. Competition sports. Dock Dogs is a dog water competition that competes across the United States as well as here in the Tri-Cities, Washington.
7. Camping. I took my two small dogs camping for the first time this past summer. What a treat for both myself and my dogs. They loved it. Especially cuddling by the camp fire.
Now that you have a few ideas about goals for your dog, what about goals for you?
1. Volunteer at a local animal shelter. The shelters have many needs, including spending quality time with the animals, walking dogs, helping to evaluate personalities, just to name a few.
2. Do a pet food fund raiser and donate the proceeds to a shelter.
3. Fostering a pet is an excellent way to help your local shelter evaluate and place them in their forever homes.
There you have a list of goals that your pet will love participating in, and a few you might consider for yourself as we go into 2015.
Happy New Year from I've Gone Mutts Pet Sitting!